Using solar power is a popular and sustainable way to generate electricity, especially as we aim to transition to renewable energy. One way to harness the power of the sun is by using a 5KW solar power plant.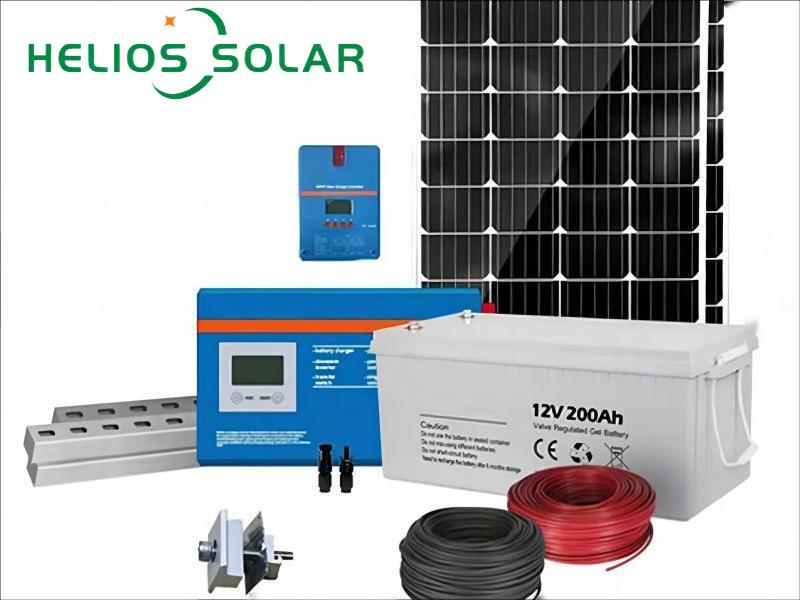 5KW solar power plant working principle
So, how does the 5KW solar power plant work? The answer lies in understanding the components that make up the system. First, solar panels are installed to capture sunlight, which is then converted into direct current (DC). These panels consist of solar cells, which are mainly composed of silicon and are designed to absorb sunlight.
The direct current generated by the solar panels then passes through an inverter, which converts the direct current to alternating current (AC). The AC power is then sent to the switchboard, where it is distributed to the rest of the electrical systems in the building.
The system requires no physical storage, as excess electricity not used by buildings is fed back into the grid, and owners receive credits for the electricity generated. During periods of limited sunlight, the building is powered by the grid.
Benefits of a 5KW solar power plant
Benefits of a 5KW solar power plant are many. First, it is a renewable energy source that produces no harmful emissions, reducing the carbon footprint of a building or home. Second, it could significantly reduce energy costs. Third, it enhances energy independence and ensures continuous energy flow.
In conclusion, a 5KW solar power plant is a valuable asset and investment for any building or home. It works by converting sunlight into electricity through solar panels, and then converting direct current to alternating current through an inverter. The system is beneficial because it is a renewable energy source, reducing energy costs and increasing energy independence.
If you are interested in 5KW solar power plant, welcome to contact 5KW solar power plant wholesaler Radiance to read more.
---
Post time: Mar-10-2023